I was knitting like a madwoman on vacation. Mostly in the car. Although I did help drive, M did the most of the driving and I got to get a lot of car knitting done. In the car, I worked on squares. Whee fun, but it is easy portable knitting. I did finish the first Artemis sock too, but that was the only sock knitting I did on the trip and I didn't have that much to do on it.
For
Stacey's
squares project, I knit 3:
For the squares exchange, the rest of the squares I knit out of one skein of Colinette Jitterbug, for a total of 5 squares (2 were already exchange):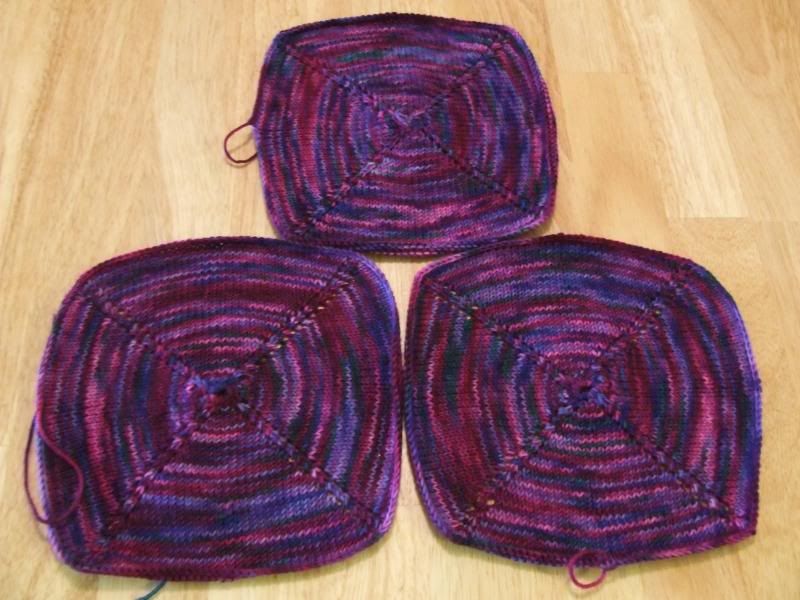 So far, my stack of squares is small, but this is just the beginning of my squares:
I'm still knitting on squares, but the obsessive knitting on the squares is taking a backseat to a new project, to be discussed soon.
Have a great weekend all.