A lot of people are doing end of the year round-up posts. This year, I don't really feel up to it. I've been off work since Wednesday evening and haven't done much except knit. If the spirit doesn't move me, I decided to just not worry about actually doing it. I have a couple of projects that were finished in 2008 and thought I'd blog about those instead.
None of these projects is actually modeled, but at least there are photos and that'a saying a lot right now.
I was working on a scarf for my sister. It has been completed, but still not sent out. Bad sister, I know.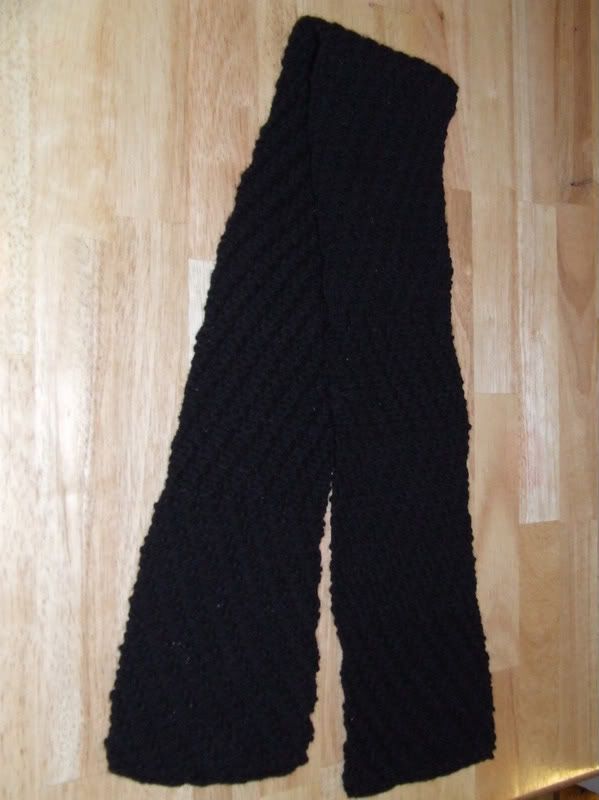 I love the pattern and the yarn. The yarn felt reasonably soft in the ball, but knitting it was an even better experience. It has a very pleasurable hand. I think my sister will be pleased with the yarn. And what made it better is that my sister didn't want a very long scarf, which made knitting it go much quicker for me. I like scarves, but the monotony of scarves gets to me after a time.
Next up, a couple of cowls were finished. I'd mentioned the
Good Luck Cowl
before. It's been completed, as well as blocked. I love the finished product and the yarn that I used for this. I do feel that I should have widened it by adding a repeat to make the circumference bigger. If I get to making another one, then I will do so. With this pattern, I used Lonesome Stone Mountain Feat yarn in the
Shimmering Desert
colorway.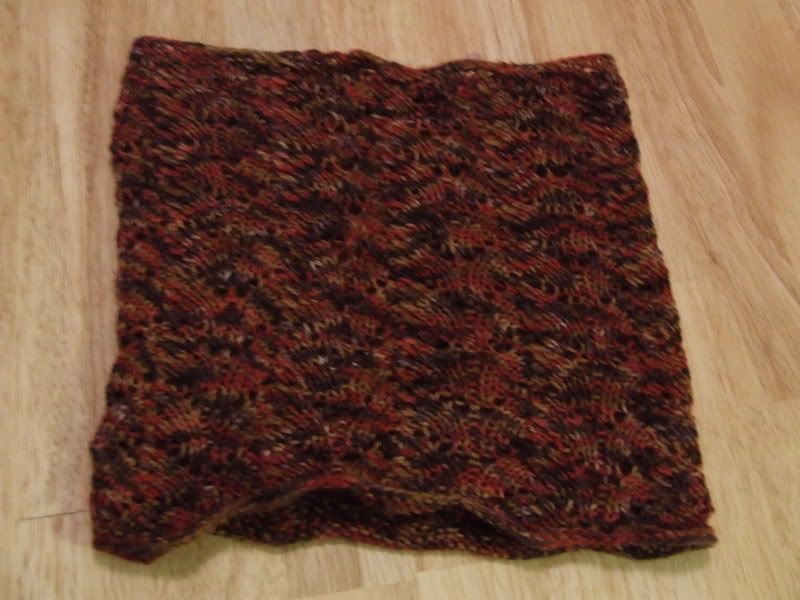 The last cowl knit was the
Gloria Cowl
. This is obviously a simple and easy pattern. Just stockinette and using sock yarn doubled. I used more of my sock yarn "collection" of
Red Rocks Fiber Works
in the Blasted colorway. Love this colorway. Not so sure of this cowl. Actually, I don't like the cowl at all. I cast on the amount of stitches the pattern called for in version 1, but then increased to 110 stitches. This would have been fine, if I were still knitting in sockweight yarn. But once I doubled it, I did not need it to be this wide, so it's too wide. I may rip it at some time and reclaim the sock yarn for socks. Once I knit with it, I really liked the colors. For now, the yarn can "rest" in the cowl, until I'm ready.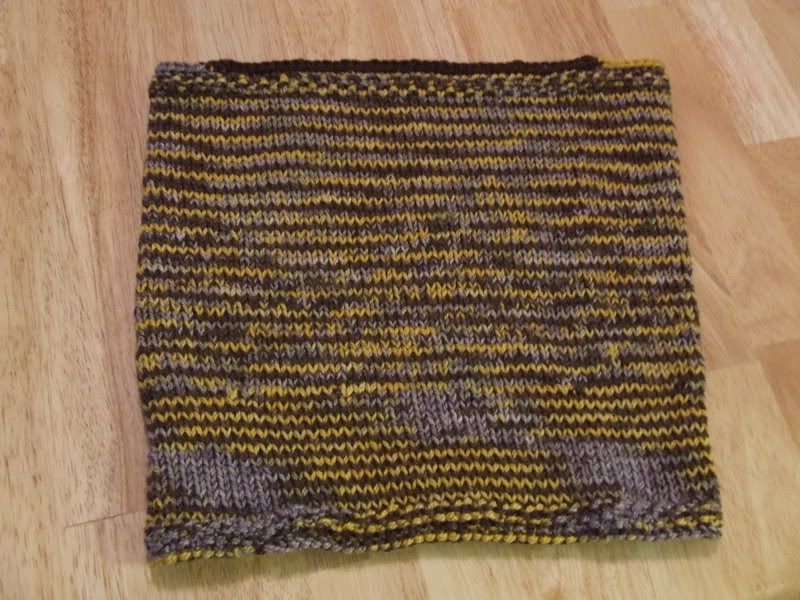 I'll be back soon with status on my December goals, my January knitting goals and resolutions, if any.